The Most Expensive Dishes In The World
Eating out can sometimes feel like a splurge, but some restaurants will set you back more than others. There are a few dishes in the world that cost an absolute fortune and be it because of the expensive ingredients they use, or because of the jewelry they include, they have made it to our list of the most expensive dishes on the planet. Let the culinary extravaganza begin!
$190 Buddha Jumps Over The Wall Soup- Kai Mayfair, England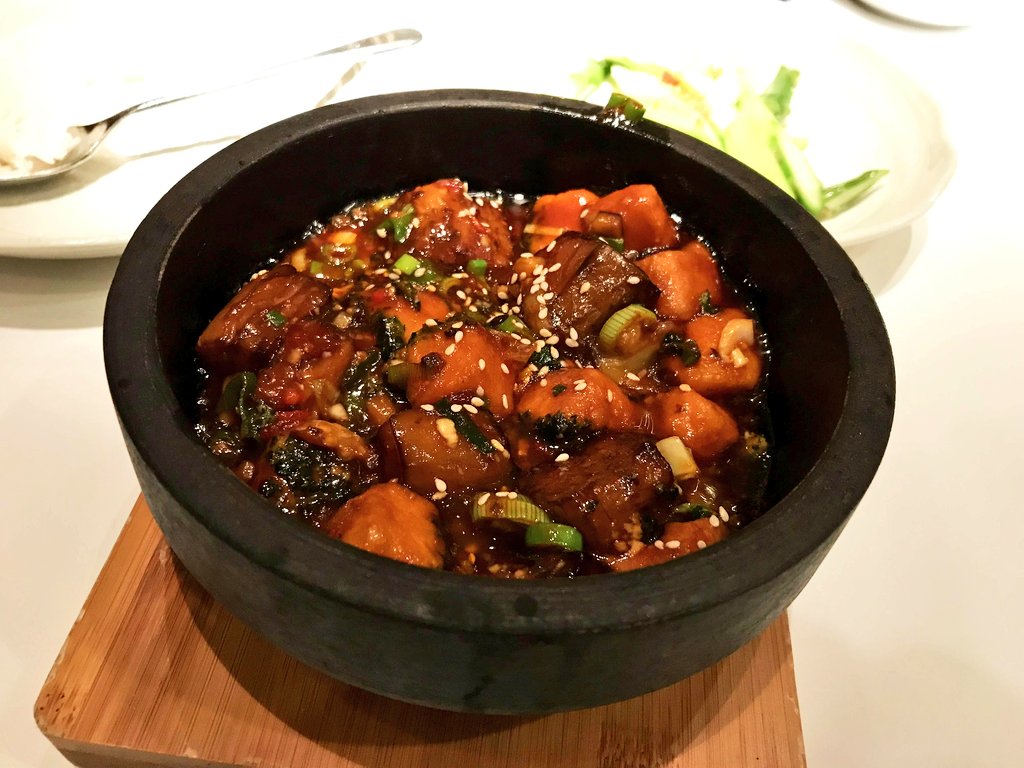 We start right off by the world's most expensive soup, which is served in London's Kai Mayfair restaurant, and it will set you back $190! If you are thinking this is a little bit too much for a bit of liquid on your plate, the ingredient list might convince you otherwise. The soup consists of abalone, Japanese flower mushroom, sea cucumber, dried scallops, chicken, huan ham, pork, and ginseng, and is cleverly called Buddha Jumps Over The Wall Soup, so we guess it is worth every penny!
$8,786 Louis XIII Pizza-Renato Viola, Italy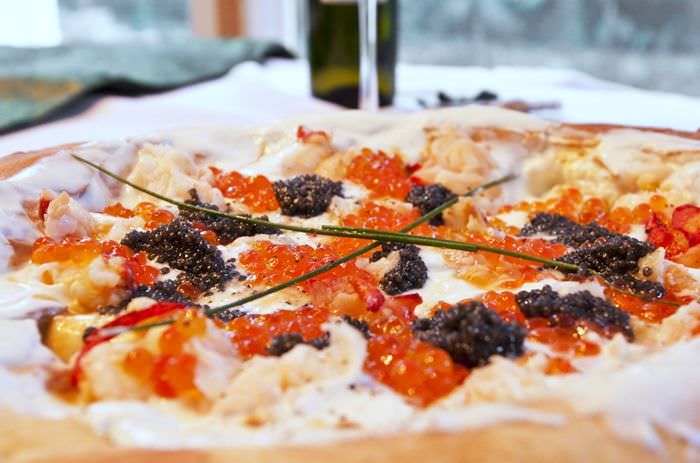 Now we aren't ones to turn down any kind of pizza, especially when made in Italy, but this one from a restaurant in Salerno is too much even for us. The pizza is fittingly called the Louis XIII, nodding to the years of the opulence of the kings, and has caviar toppings proving it deserves its name. The price tag kind of goes hand in hand with the expensive seafood ingredients on the classical Italian dish!
$100 Dragon Dog- DougieDog, Canada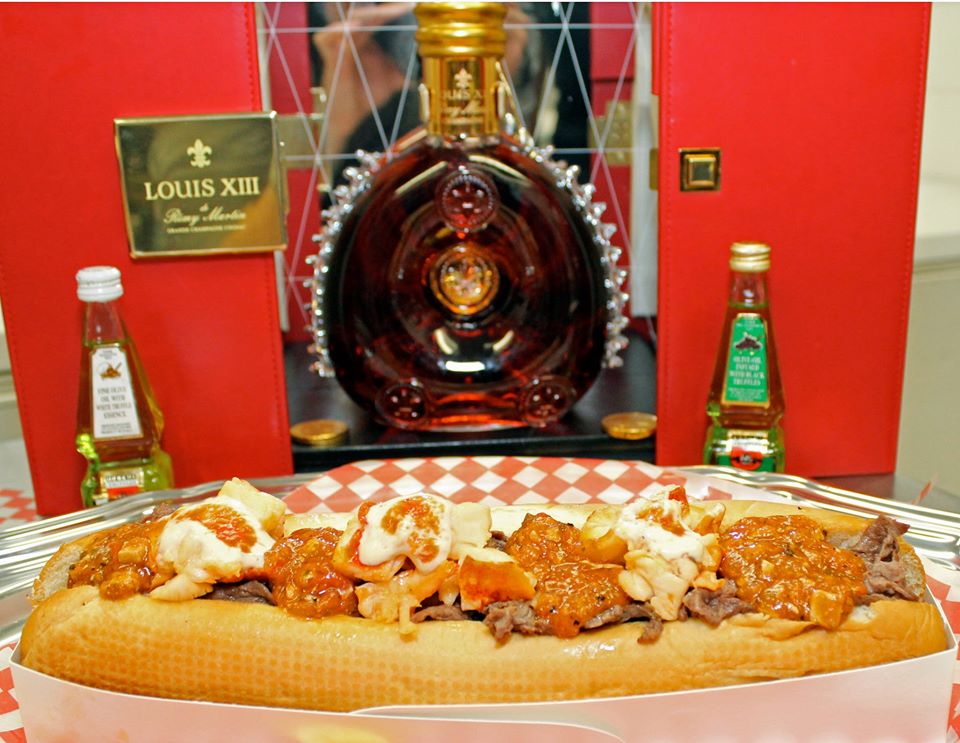 The hot-dogs you are used to eating come nowhere close to this culinary gem! The DougieDog is the most expensive hot-dog we know of, and for a good reason. What you get inside the bun is a bratwurst infused with hundred-year-old Louis XIII cognac, then topped with lobster and Kobe beef, and finally drizzled with truffle oil. This might seem like too fancy of an affair for a simple hot-dog, but we bet the taste justifies it!
$750 Cupcake- Sweet Surrender, USA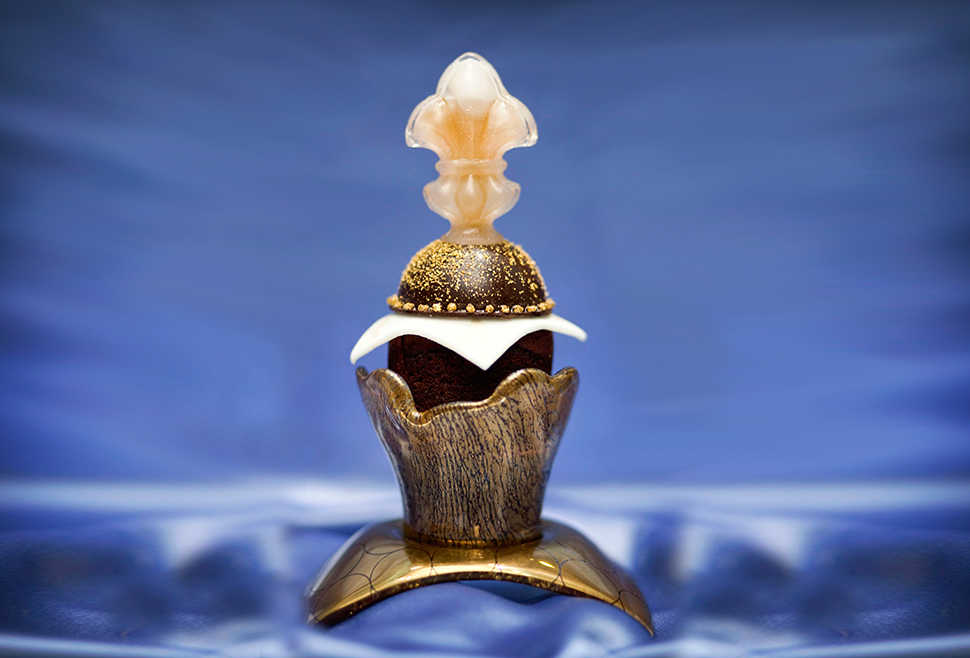 We love cupcakes, but the Sweet Surrender place in Las Vegas just took the cupcake art to a whole new level, and we don't know if we can ever look back. The Decadence D'Or cupcake is made from a very rare chocolate bean called Porcelana Criollo, and is topped with Tahitian Gold Vanilla Caviar, as well as some edible gold flakes. If you want to order this piece of art, you will have to let the chefs know two days in advance! 
$12,000 Posh Pie- The Lord Dudley Hotel, Australia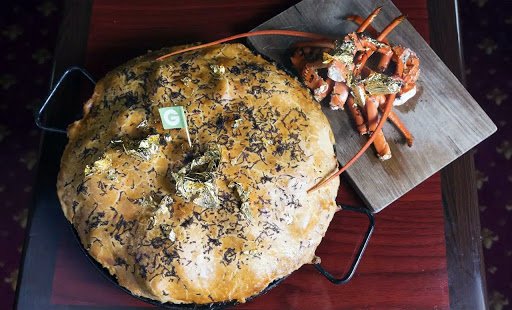 Sydney has a reputation for being expensive, so naturally, a dish like the Posh Pie makes sense here. The $12,000 meat pie is made up of two different cuts of premium beef and two  Australian rock lobsters, but that is not all. Included are black truffles and Italian porcini mushrooms, as well as an edible gold leaf! A posh dish in every sense of the word!
$2,420 White Truffle and Gold Pizza- Margo's, Malta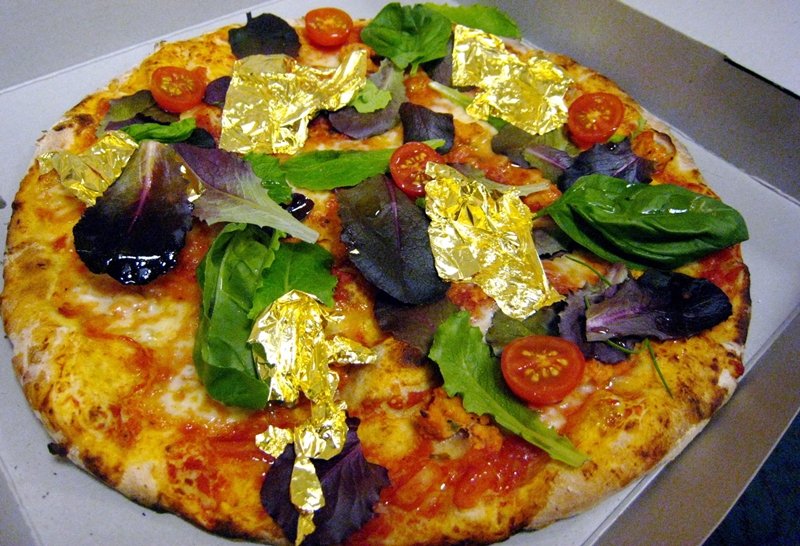 Another pizza which is not your regular Friday night fare. This time, it is served in the capital of Malta- Valletta, and it will cost you $2,420. The name suggests that you can expect white truffles, but there is also organic buffalo mozzarella and the ever-popular edible gold leaf. You might want to save up for this one!
$350 Steak- The Old Homestead Steakhouse, USA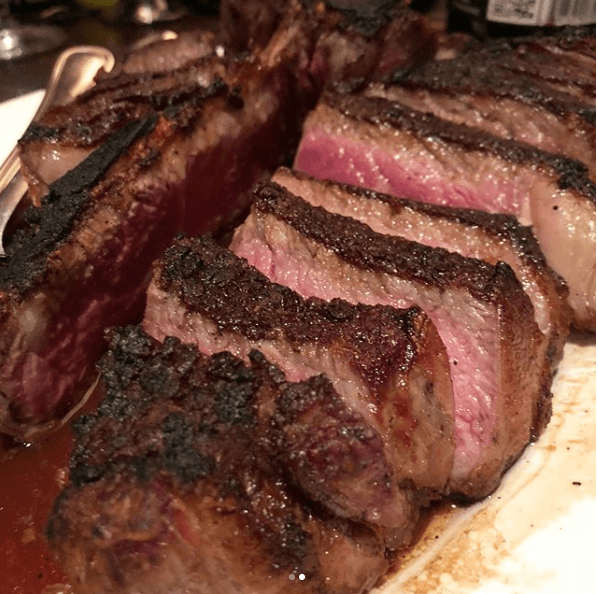 Steaks can get pricey sometimes, and that is perfectly fine if you are getting high-quality meat, but this steak from The Old Homestead Steakhouse has quite the price tag! You will be served the best Japanese Wagyu beef imaginable in a 12-ounce portion, so if you are a steak enthusiast, we suggest you make your way to the restaurant right away. It will be worth your money!
$35,000 Pudding- Lindeth Howe Country House Hotel, England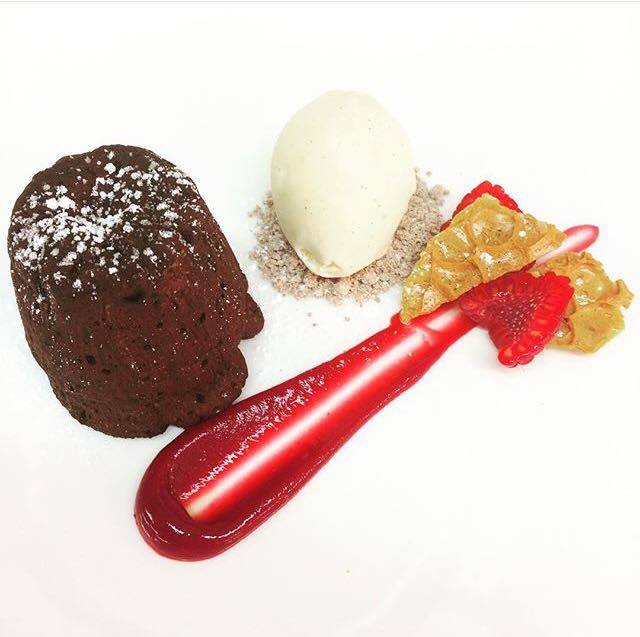 The English and their pudding! It is a never-ending love affair, but if you want the real luxury deal, you will have to come to the Lindeth Howe Country House Hotel. Here, you can taste a $35,000 chocolate pudding dish that has been shaped like a Faberge egg and made with high-end chocolate. Expect the obligatory edible gold leaf, caviar, and wait for it, a diamond! 
$1,000 Golden Opulence Sundae- Serendipity 3, USA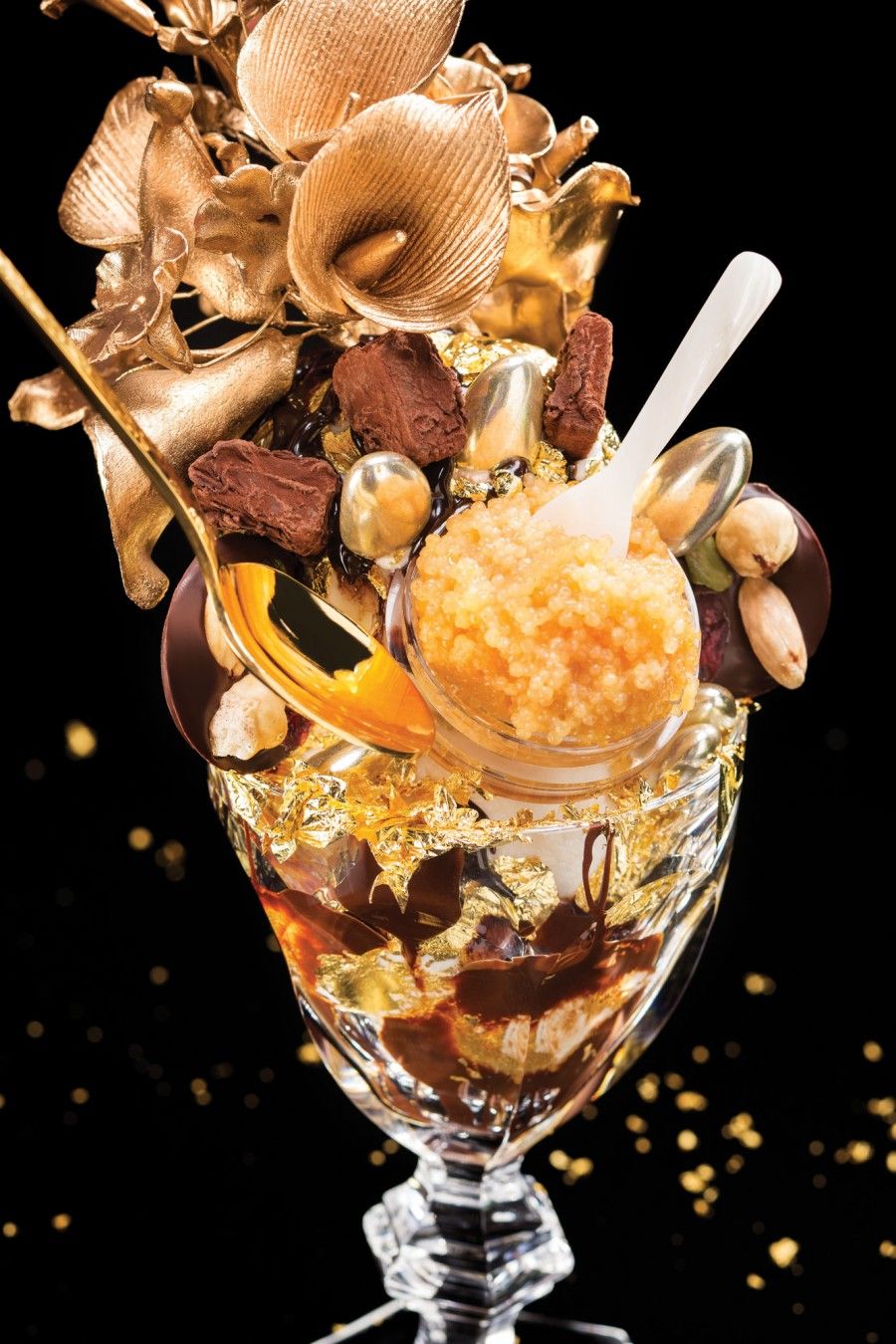 New York City is home to many outrageous things, and the $1,000 Golden Opulence Sundae is surely one of them. For the price, you get three scoops of Tahitian Vanilla ice-cream which has been infused with Madagascar vanilla beans and topped with an edible gold leaf. Additionally, there are many ice-cream toppings like truffles, caviar, and candied fruits, so we guess it must be worth the splurge.
$1,900 Cronut- Dum Dum Donutterie, England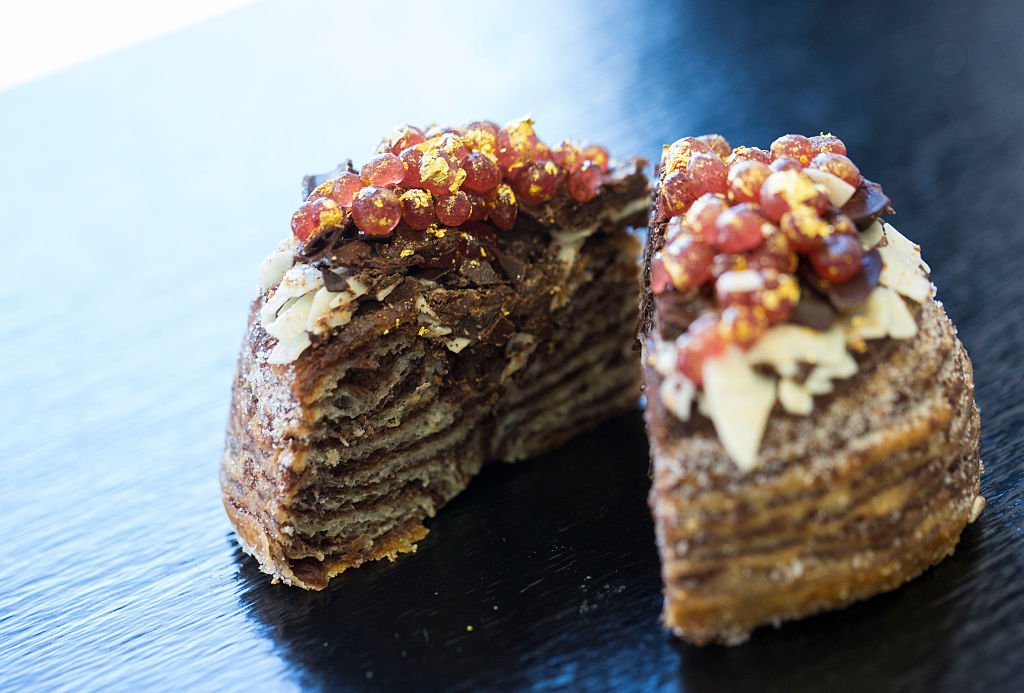 If you remember the craze of the cronut back when it came out, you will not be surprised that a donutterie in London is selling one for $1,900. To be fair, the cronut is infused with saffron and Tahitian vanilla beans, as well as Porcelana chocolate, so the price tag is more reasonable than we initially thought. You will receive your cronut topped with an edible gold leaf, in which case it even sounds like a steal!
$1,000 Zillion Dollar Lobster Frittata- Norma's, USA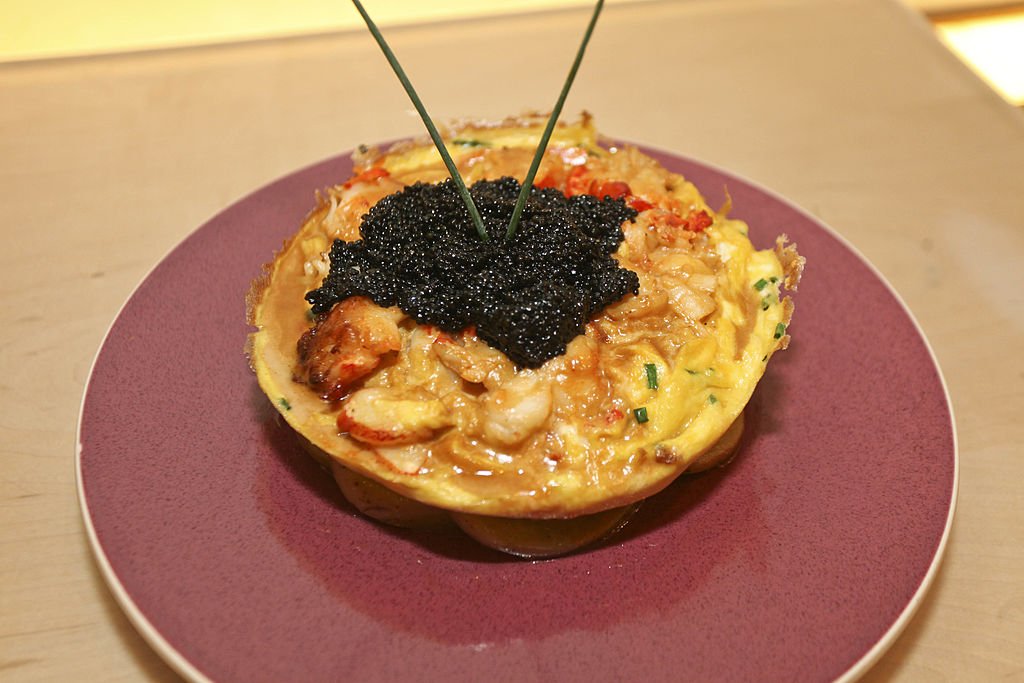 Frittatas tend to be very mundane affairs, at least in most households, but if you really wanna treat yourself one day, you can head to Norma's in New York for their $1,000 Zillion Dollar Lobster Frittata. It includes a whopping ten ounces of caviar and it is officially the most expensive omelet in the world. This might be quite a step up from your regular breakfast!
$250 La Madeline au Truffe- House of Knipschildt, USA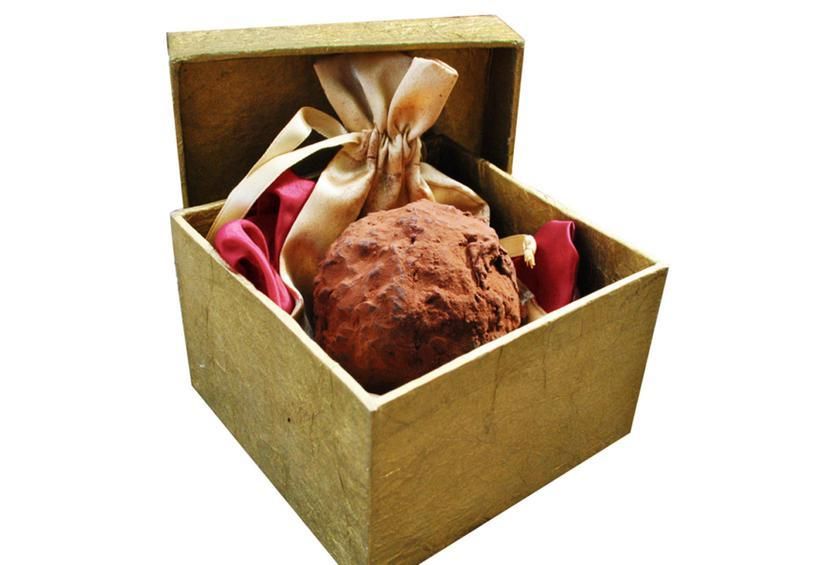 The most expensive chocolate truffle in the world is served in the House of Knipschildt, and it will cost you $250! The truffle is made up of rare French Perigold truffle which is dipped into dark chocolate ganache. But that is not the end of the chocolate process. The truffle is then covered in more dark chocolate, and dusted with cocoa powder as the finishing touch!
$14,500 Fortress Stilt Fisherman Indulgence Dessert- The Fortress Resort & Spa, Sri Lanka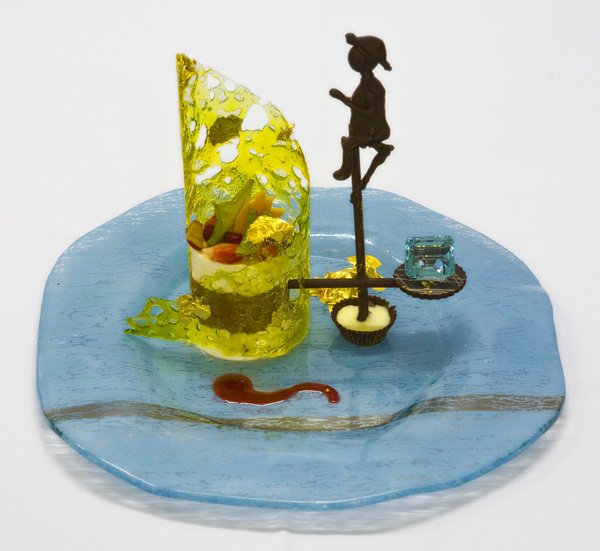 If you are treating yourself to a luxurious holiday in the exotic land of Sri Lanka, you might want to include a pit-stop at one of its restaurants which serves a $14,500 dessert. The Indulgence piece is created from Italian cassata and Irish cream, but there is also Dom Perignon champagne sabayon and a handmade chocolate carving. To top it all off, expect an 80-carat Aquamarine gemstone. You will be speechless!
$25,000 Taco- Grand Velas Los Cabos Resort, Mexico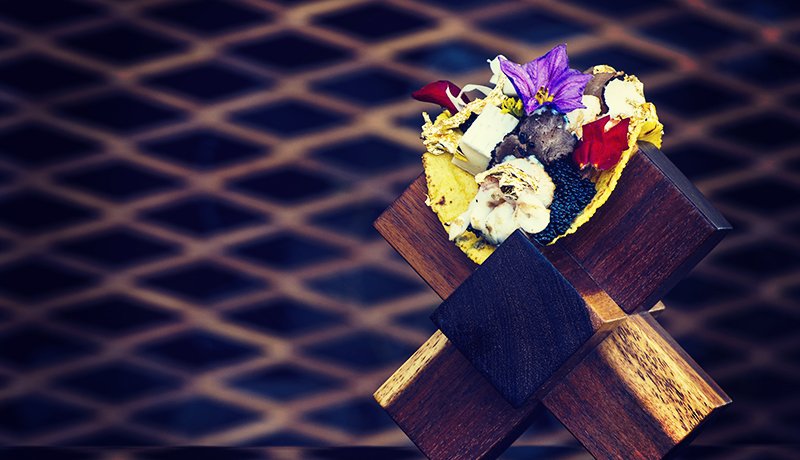 Many may come to Mexico for the cheaper and extremely flavorful food, but some might venture here to try the $25,000 taco! The dish is now world-famous for its price tag and includes caviar, gold leaves, Kobe beef, langoustine, beluga caviar, blue truffle brie cheese, and more. If this sounds like a weird combination for your taco, worry not, the five-star chef knows what he is doing!
$3.95 million Strawberries Arnaud- Arnaud's, USA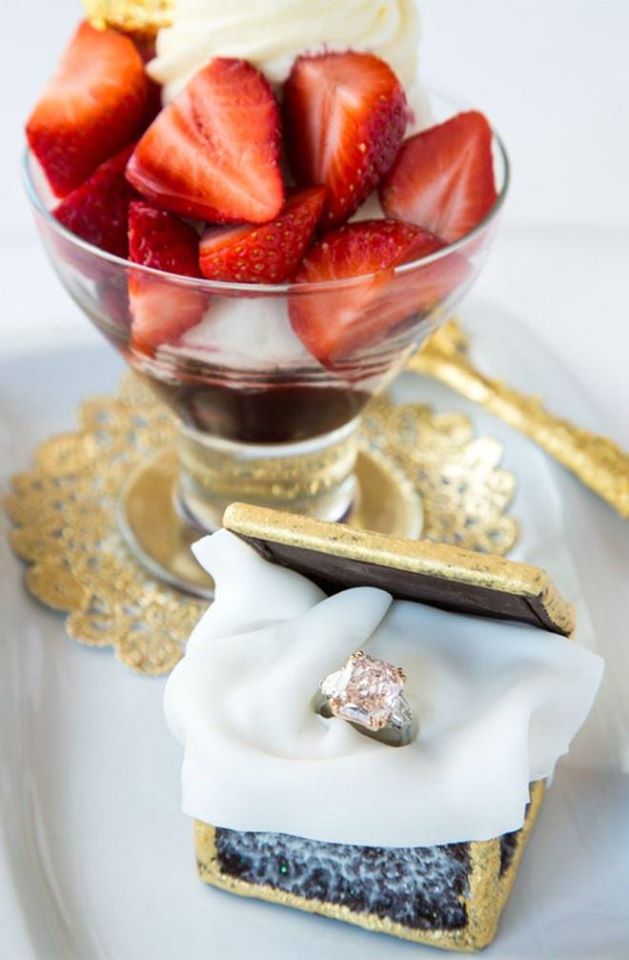 Finally, the most expensive dish in the world- the Strawberries Arnaud from Arnaud's in New Orleans! The astronomical price of $3.95 million is simply left unbeaten in the realm of culinary experiments, and you might wonder how a dessert could cost this much. There is much more to the strawberries, as they include a 7.09-carat pink diamond! Must be quite the surprise biting into a juicy strawberry only to find a beautiful pink diamond!
Extraordinary meals deserve extraordinary prices, and even though not many of us can afford them, they still take the culinary art to new heights. Sometimes, the same old street hot-dog or pizza slice just won't do, and you have to reach a bit deeper in your pocket to experience some fantastic taste combinations!
Sources: Taste Made, Global Ranking Rates, Eater, Guinness World's Records, Huffington Post, Thrillist, Daily Mail, The Daily Meal, The Old Homestead, DumDums, Chocopologie, CNBC, Arnauds Restaurant