The Wildest Roller Coasters In The World
If your stomach tends to start turning just by looking at roller coasters, this might be a hard read for you. However, if you are a rollercoaster aficionado, always looking for new rides to test your brevity on, we have a few treats for you! Theme and adventure parks are constantly coming up with new, more exciting, and totally exhilarating rides, and we have the wildest of them right here! 
Takabisha, Fuji-Q Highland, Japan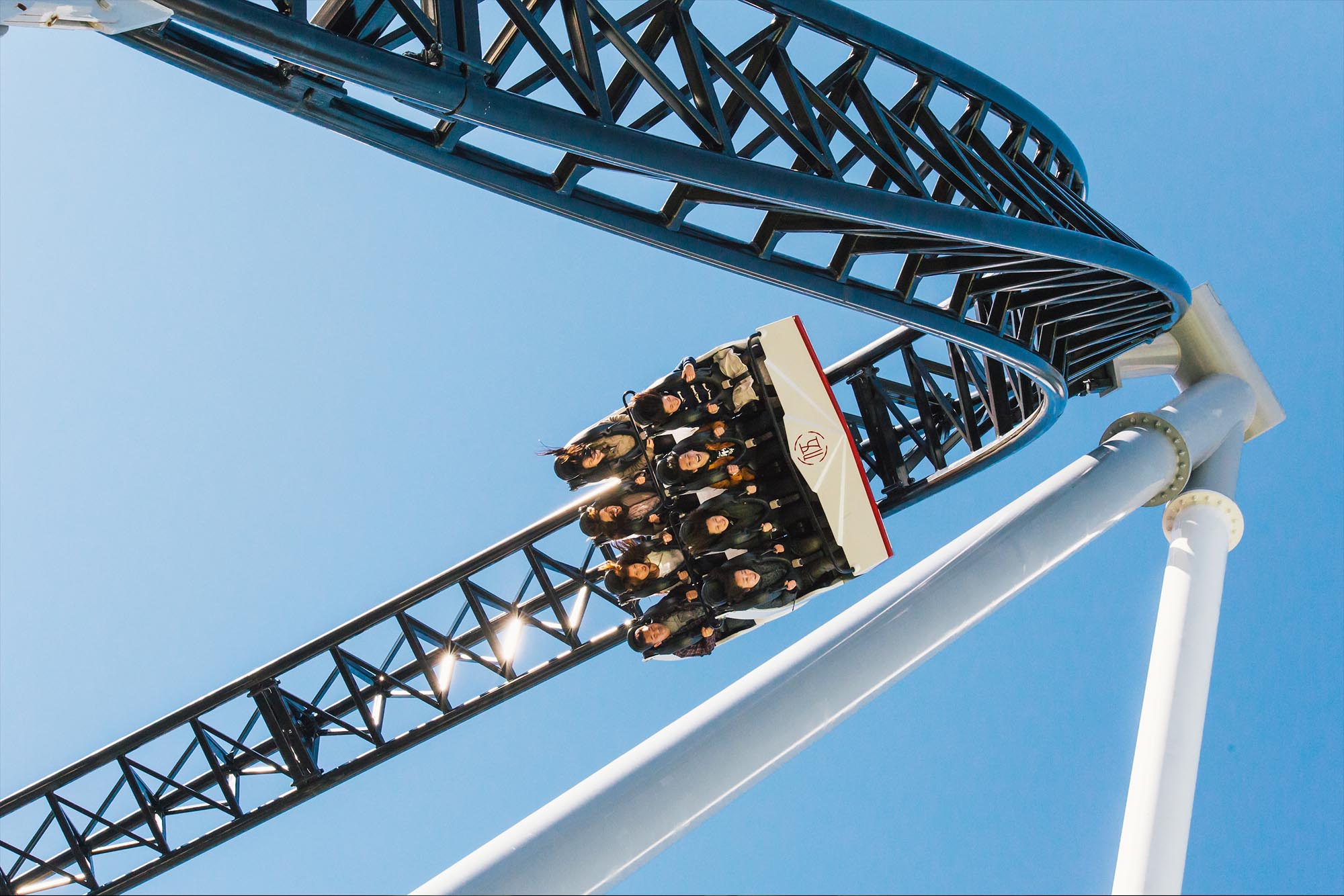 It's no surprise that Japan should have some of the wildest rides out there, and the Takabisha at Fuji-Q Highland is definitely one of them. This absolutely unpredictable roller coaster starts with an inward drop, after which it speeds up while going through a pitch-black tunnel, launches into a banana roll, and turns 180 degrees. If you like to be taken by surprise, this ride is perfect for you!
Gravity Max, Lihpao Land Discovery Park, Taiwan
Come to the Taiwanese Lihpao Land Discovery park if you are looking for a serious thrill! The Gravity Max ride will take you up 114 feet, and then it will abruptly stop, sending you down a 90-degree drop. To imagine it better, you will simply fall straight down from a height of 114 feet! Good luck!
Wildfire, Sweden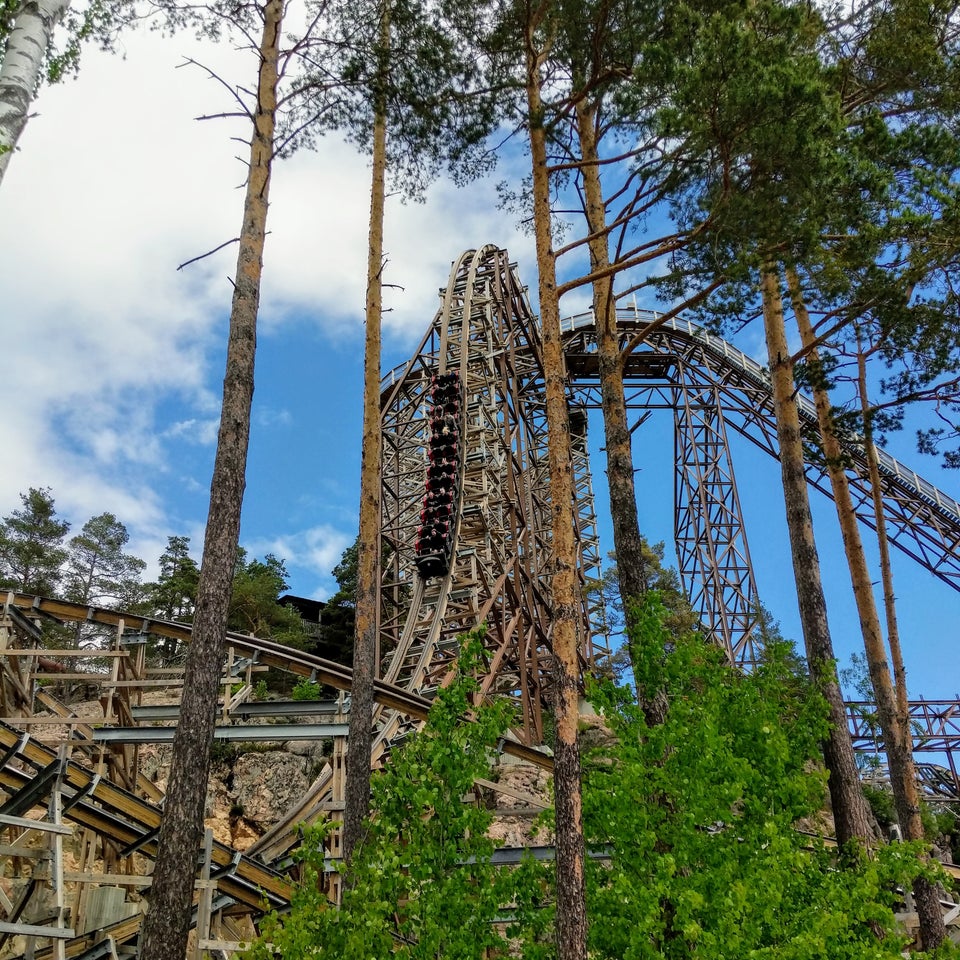 Possibly the strangest roller coaster on our list, the Wildfire at Kolmården Wildlife Park in Sweden, is made out of wood. It will take you to an incredible height, offering great views to the surrounding forests and greenery, but that is not what makes it so great. Don't let the beautiful scenery distract you from the thrilling experience that will send you screaming your lungs out!
HangTime, USA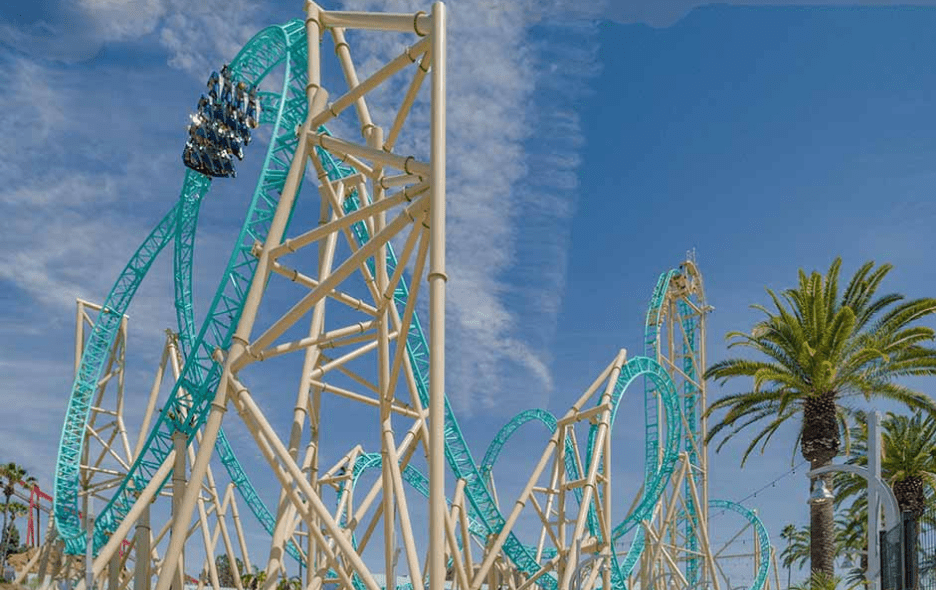 Knott's Berry Farm in California has a ride named HangTime, and we expect one does more exciting things here than just hanging. In fact, the ride will take you through a stomach-churning 150 feet vertical drop, and drive you through a 2,189 steel track boasting inversions, mid-air suspensions, and wild drops. You can come to experience it all at night too, which makes it even crazier.
Alpine Coaster, Switzerland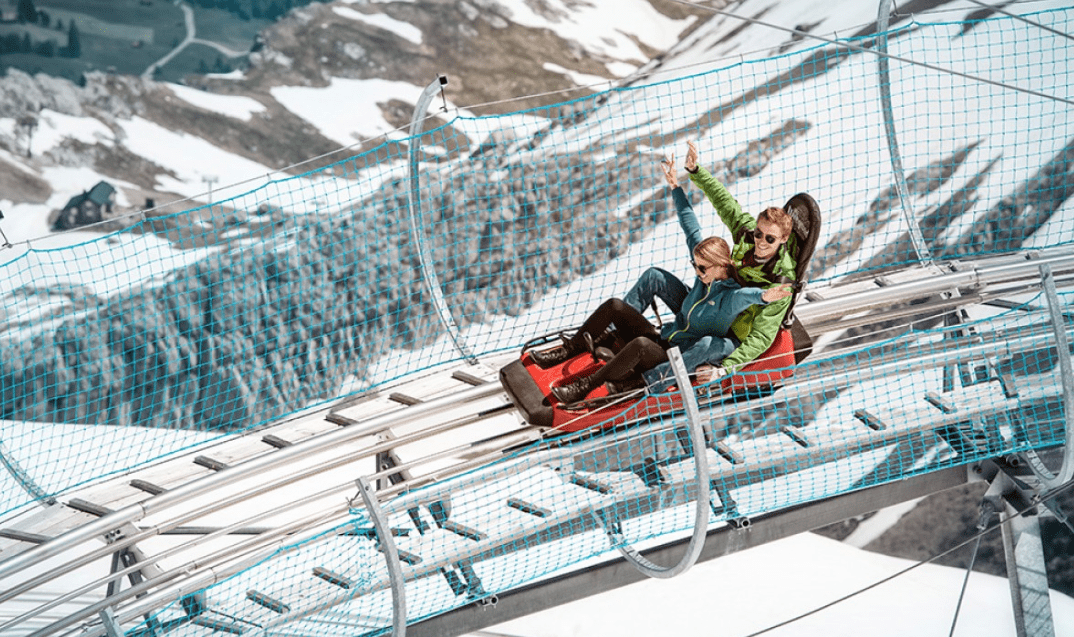 Possibly the most spectacular setting for a roller coaster- the Swiss Alps, will have your heart racing as you get on the Alpine Coaster ride. You'll be plummeting down at a speed which you choose, so whether you want a crazy adventure ride or a pleasant viewing experience, you will get your money's worth here. 
Montu, USA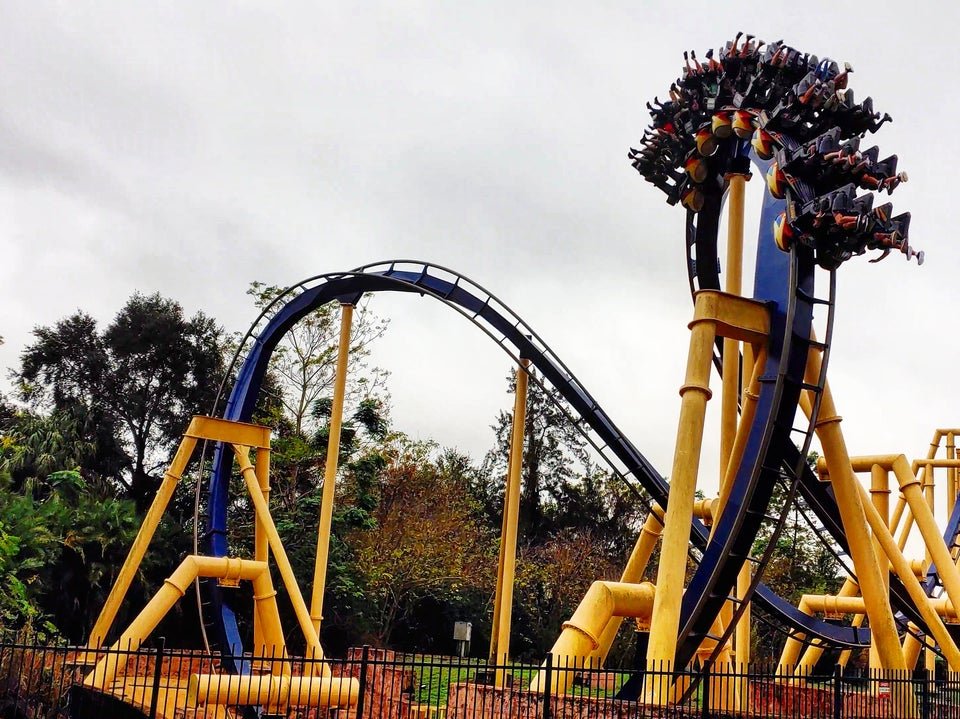 Dubbed Florida's favorite inverted roller coaster, the Montu at Busch Gardens will make you feel like you have no control over anything whatsoever. You will ride through five trenches, all hidden behind sharp turns, so there is no way of knowing what comes next. It all happens quickly and suddenly, and you will scream with either fear or total excitement!
Saw, England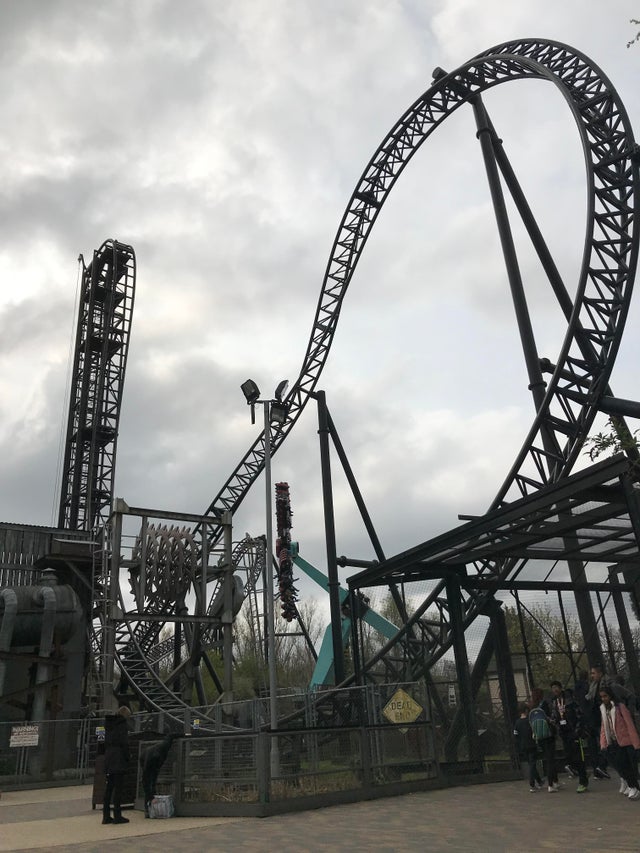 England's Thorpe Park is well known among roller coaster maniacs, and for a good reason. Some of its rides, like the Saw, will send you on a horror adventure that combines unexpected twists, turns, and gruesome horror scenes. Expect to be dropped through sharp rotating blades, or dragged through twisted metal! 
Fury 325, Carowinds Park, USA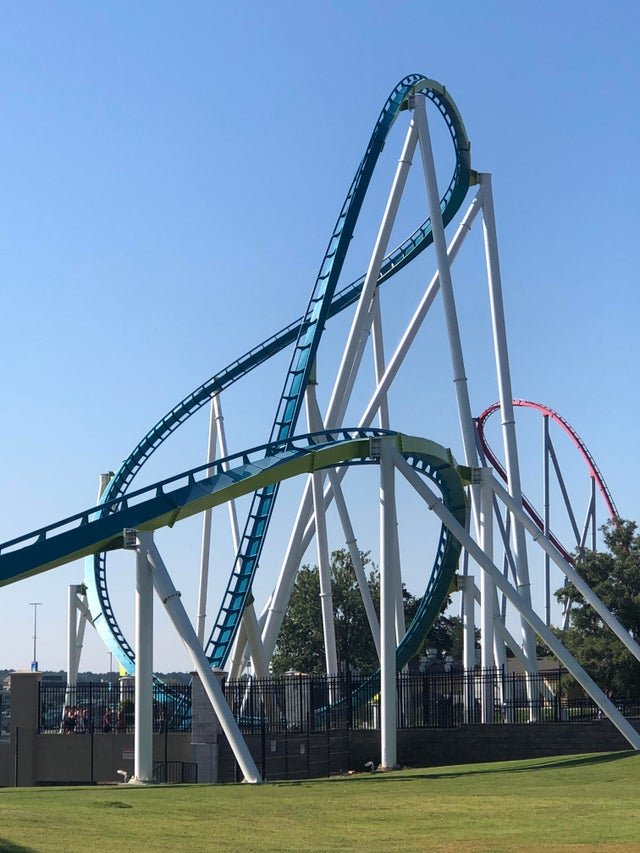 The Fury 325 is one of the wildest rides in the world, and the Carowinds Park in North Carolina sure attracts the crazy crowd to come and ride it. Fury 325 is one of the world's tallest roller coasters, but that's not what makes it so exciting. The ride is meant to be a psychological experiment, taking people on an intense emotional trip of anticipation, surprise, and terror.
Bizarro, USA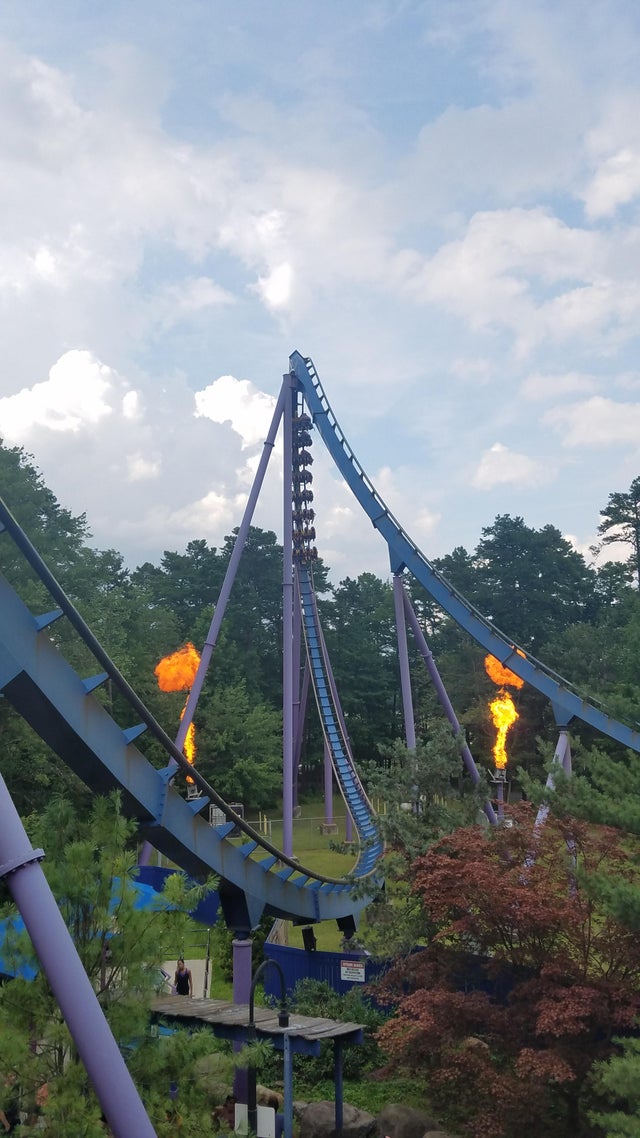 The name says it all! Bizzaro at Six Flags in Massachusetts is one strange roller coaster and a very scary one at that. It produces a heightened illusion of speed, and even though it lasts only two and a half minutes, it will make you feel like it goes on at incredible speed forever. The turns are tight, and the drops are fast, just like they should be!
Tatsu, USA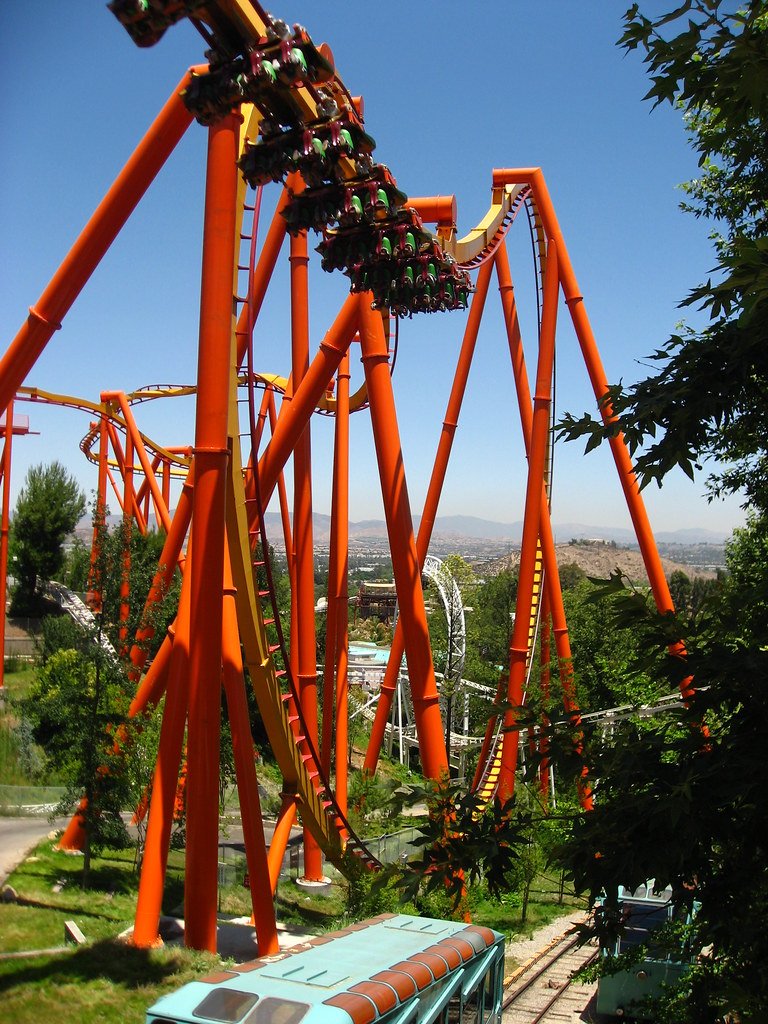 Another Six Flags ride, this time in LA, the Tatsu is the world's longest, and fastest, flying roller coaster! You will be suspended on it horizontally before you are propelled through a track going at 62mph. After that, you will fall towards the ground and get to experience zero-gravity, if only for a moment.
Silver Star, Germany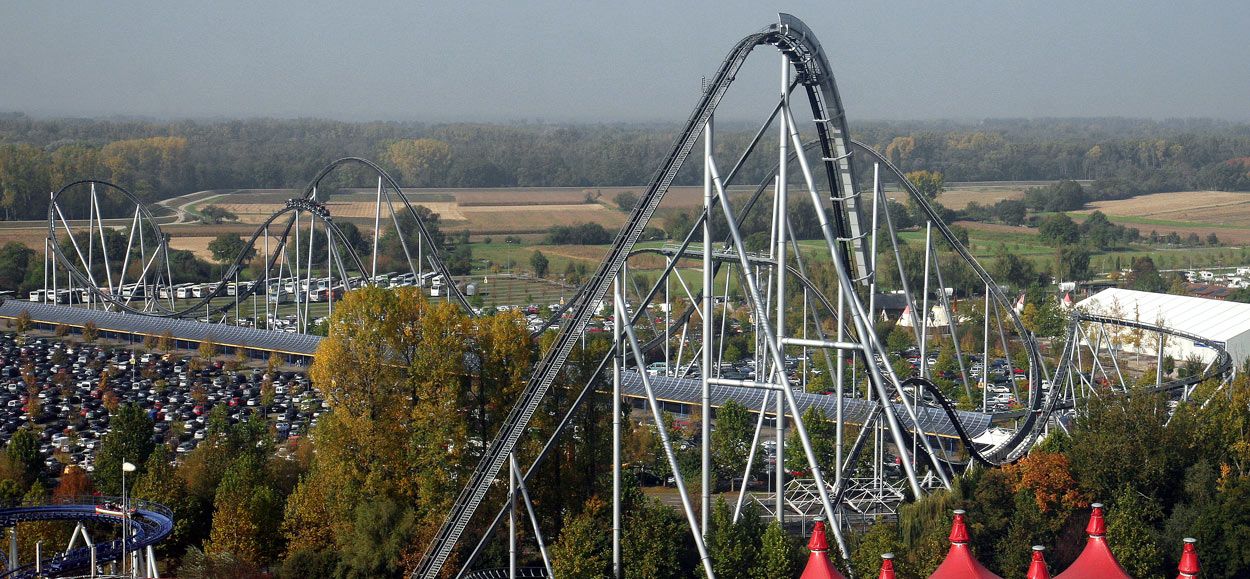 Germany's Europa Park holds the Silver Star ride, but it's not your regular roller coaster. Silver Star is a so-called hypercoaster, taking you to a dizzying height before dropping you straight down at a speed of 80mph. This one is definitely not for the faint-hearted, so make sure you know what you are getting yourself into before getting on!
SheiKra, USA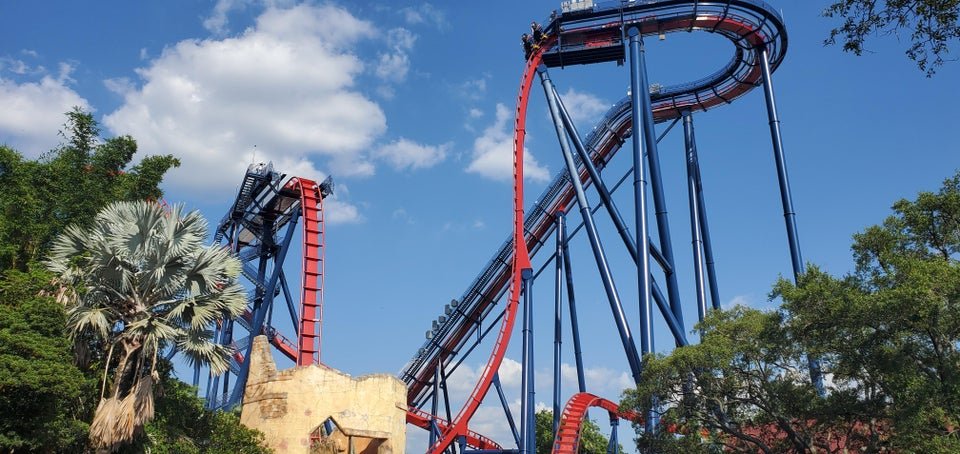 Florida's Busch Gardens have a ride that will creep up on you! The SheiKra will seat you on floorless seats, from which you will dangle for the whole ride, giving you a sense of groundlessness from second one. At some point, when you get high enough, the train will stop, and you will be inclined to look down, which will send you screaming. But that is just the beginning of the crazy ride ahead!
OzIris, France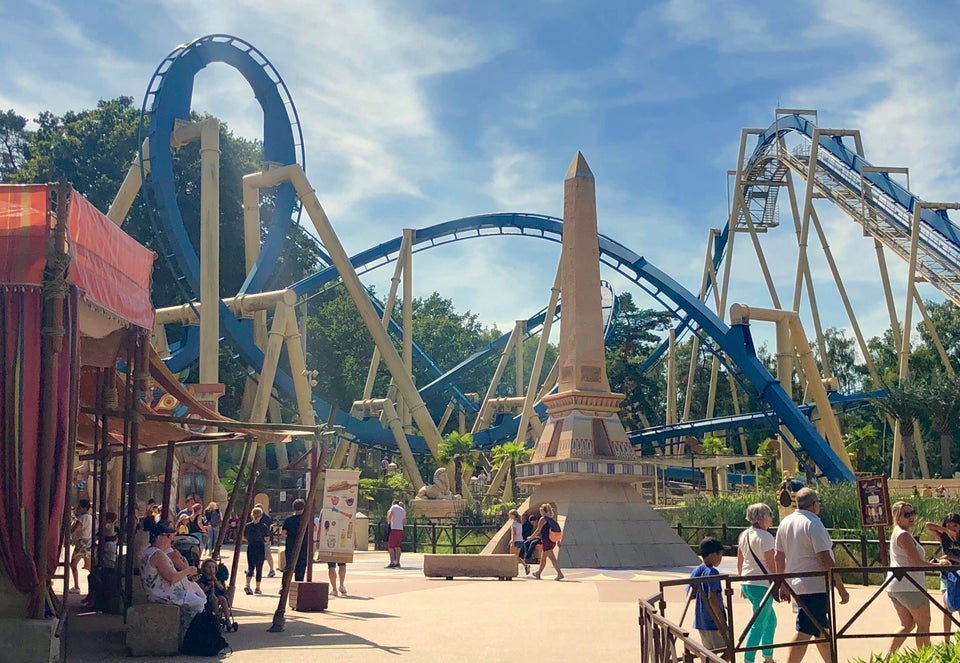 While you are enjoying the trip back to Ancient Egyptian times on this ride at the Parc Astérix in France, you will also get to experience an exhilarating ride. OzIris speeds up to 90mph, leaving you to dangle 130 feet off the ground, taking you through vertical drops, and crazy turns. You'll be whizzing through history on this one!
Yukon Striker, Canada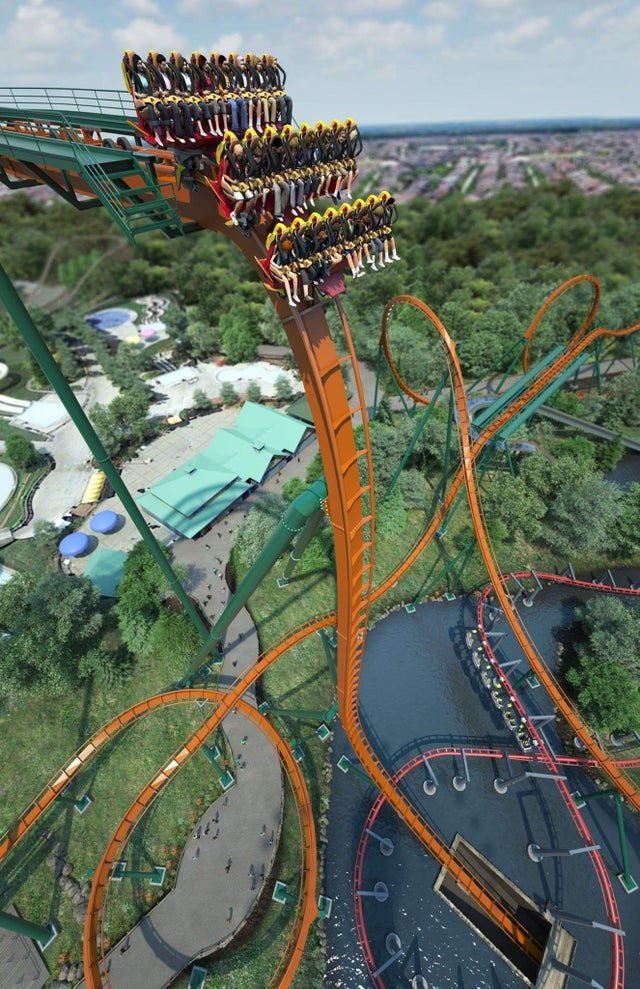 In Canada's Wonderland in Ontario, the Yukon Striker is worth a ride! This one is a dive roller coaster, taking you to a height before dropping you straight down to a tunnel surrounded by water. It's claustrophobic, and it will give you all kinds of feelings once you drop the 245 feet. And all of this at a speed of mere 80 mph!
The Demon, Denmark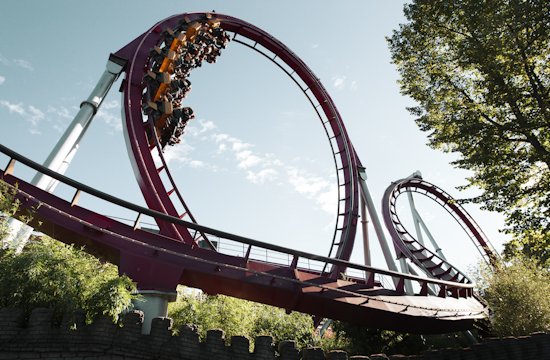 The Tivoli Gardens in Denmark's capital Copenhagen are quite an attraction for its beauty, but they also have a few thrilling rides. The Demon, which is named rather fittingly, will spin you around the ride's loop three times at a speed of 50mph. But what makes this ride super exciting is that you can choose to wear VR glasses on it, making you experience the ride as if on a thundering dragon. 
Roller coasters have been getting out of hand in recent years, as people keep asking for more, and crazier rides, to go on. However, the security measures these days are so good, that we wouldn't have trouble getting even on the wildest roller coasters out there. With a little bit of encouragement and some support from friends, anything is possible!
Sources: Fuji-Q, Lihpao Resort, Thorpe Park, Carowinds, Six Flags, Europa Park, Busch Gardens, Kolmården, Parc Astérix, Canada's Wonderland, Tivoli Gardens, Knott's Berry Farm, Glacier 3000