People Who Found Their Doppelganger
As of now, it is estimated our world population is at a whopping 7.7 billion - as such, it is common to find someone who looks similar to you. However, for some people, the resemblance is so uncanny that we cannot believe they are not actually twins. Here are some people who found their doppelgangers by accident - and some were found in the least expected places. Read on to find out more! 
The Tale of a Lost Sister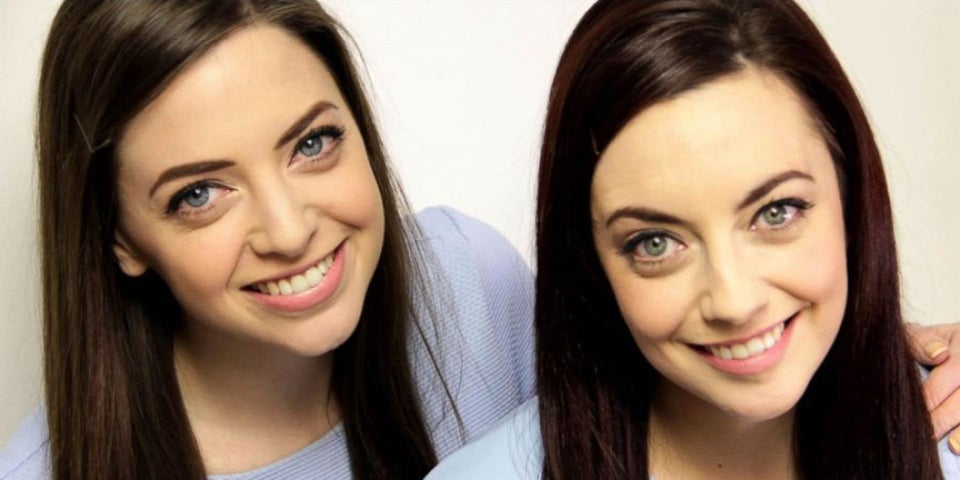 Okay - they are not actually sisters, but that is exactly why this is interesting. In 2015, Niamh Geaney from Ireland, put up a post on the internet to look for her doppelganger - then, to her surprise, found Karen Branigan. Karen's face has an uncanny resemblance to hers, and what's more - she only lives an hour's drive away. They met up in the end and took a picture together.
A Weekend Encounter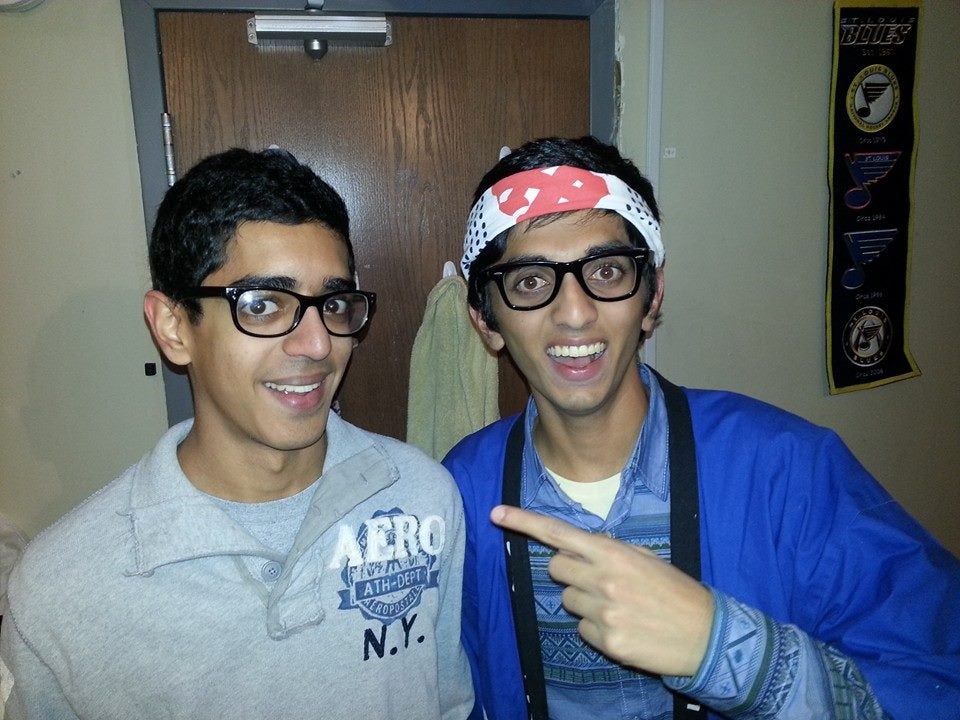 Redditor bmanning41 posted this picture of his friend, who stumbled upon someone who looks exactly like him at a weekend event. It might be the glasses, but hey, they look so much alike! The hairstyle, the smile, the eyes, the eyebrows… there is just so much resemblance.
Doppel or Ganger?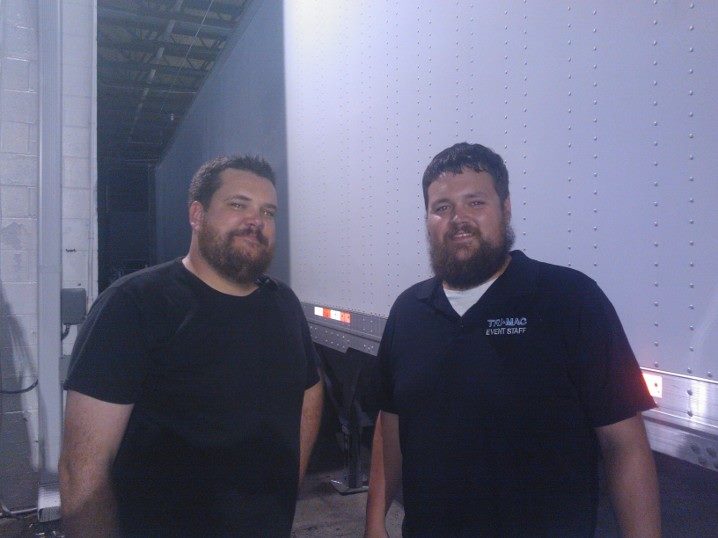 Redditor Fatisbac posted this picture of him stumbling upon his doppelganger - while we are not sure which one he is, we gotta admit they look the same. If not for the different hairstyles and beards, we probably cannot tell each other apart. We really think they should take another picture, with the same hairstyle and beard, just to see how it goes.
Bustin Jieber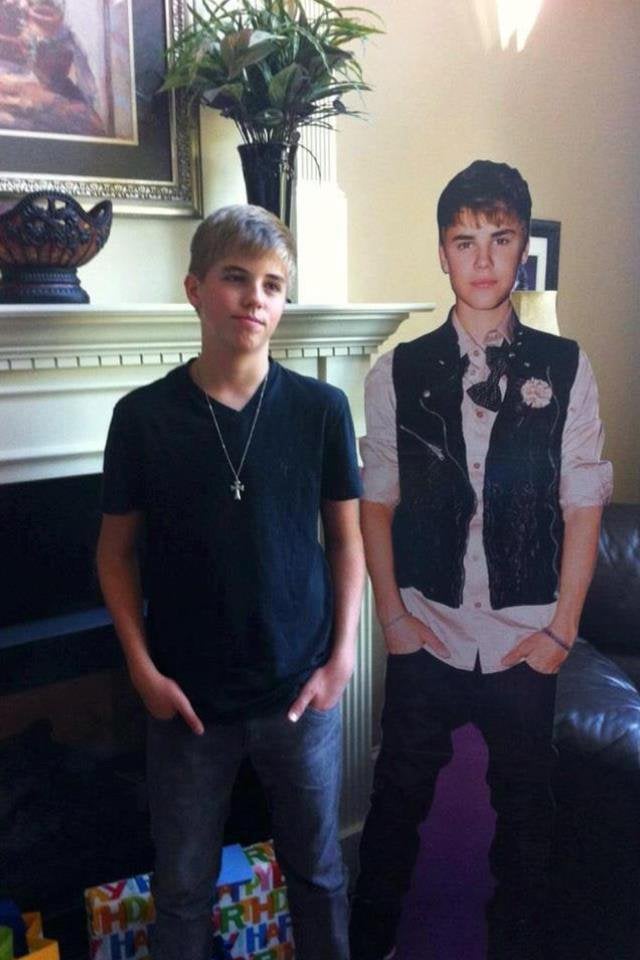 If you can be a lookalike of any celebrity, which one would you choose? Justin Bieber wouldn't be the first choice of many people - but for this kid, this happens to be the case. According to Redditor CookieOmNomster, who uploaded this picture, it seems that the Justin Bieber paper board was part of a prank birthday gift. Ah...poor kid.
Third Time's A Charm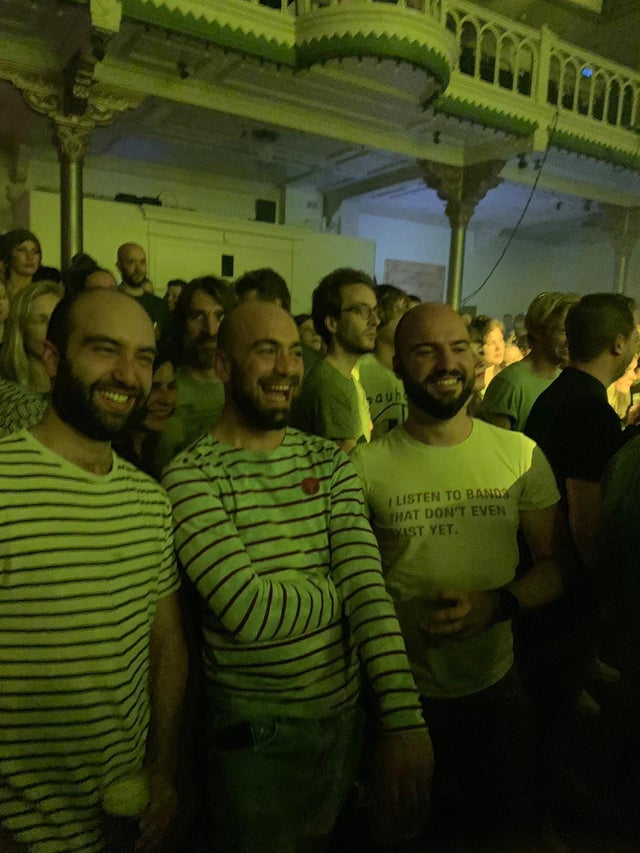 How does it feel to meet not one, but two doppelgangers at the same time? This is what Redditor CaesarS-a-lad's friend experienced at a local concert. Yes, it is partly because of the hairstyle (or the lack thereof), but also their face! They look so much alike! We are not entirely sure, but we do suspect that two of them are actual twins.
Rock N' Roll Doppelgangers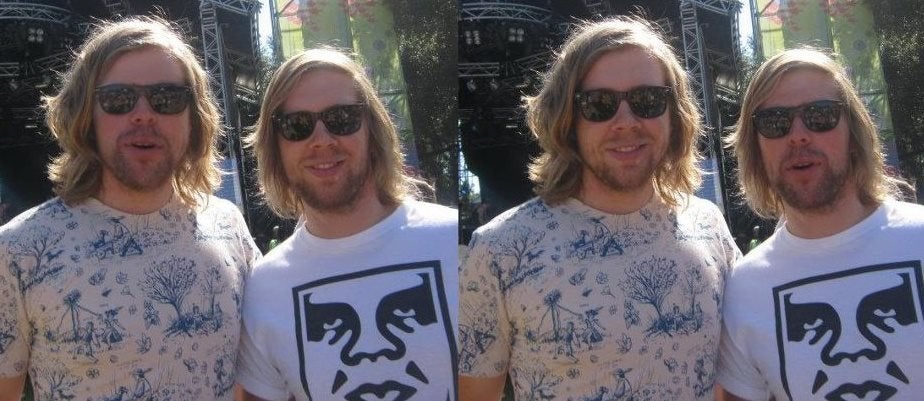 We are not entirely sure of the resemblance beneath the sunglasses, but based on what we can see so far, they do look similar enough. This picture was posted by Redditor Slinzgod, of a doppelganger he ran into during a music festival. This one made sense though - similar passion led to similar outfits and styles...we wonder if they do look the same without the sunglasses.
A Glitch in the Matrix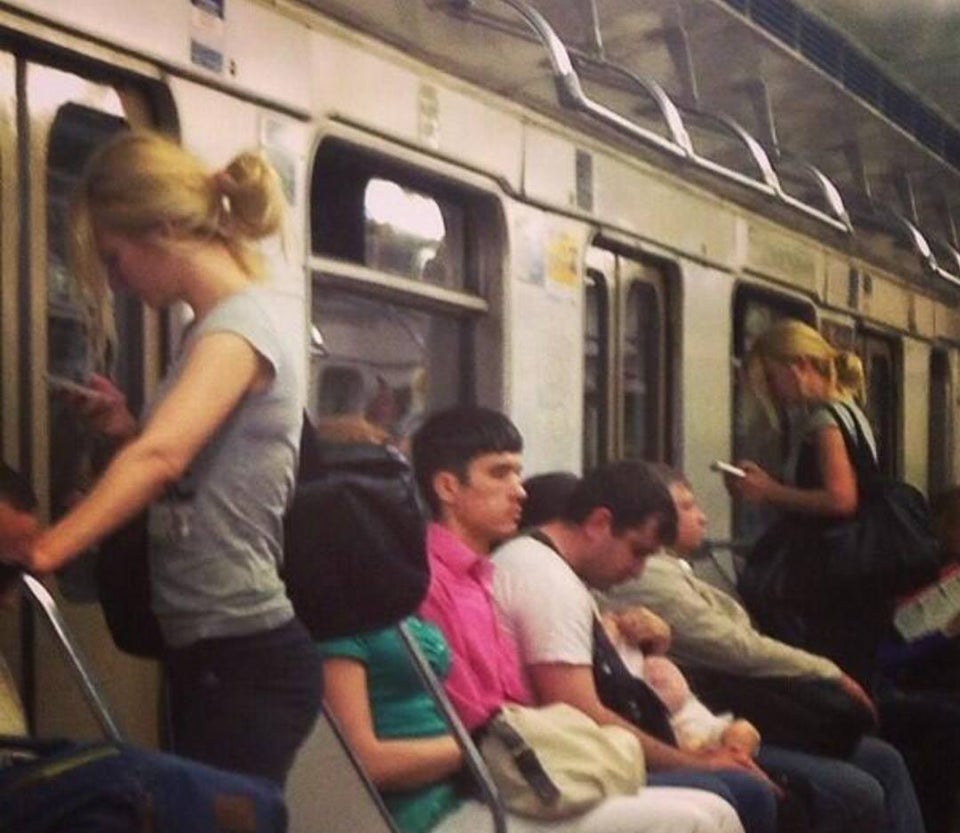 Welcome to modern times, where our lives are intertwined with technologies, specifically our smartphones. Walking with our heads down at all times, we live our lives as they roll on by without us noticing - this here is a fine example, two women looking alike, doing the exact same thing, never meeting each other despite the short distance. Who knows, it could be their long lost twin?
The Beard Helps a Lot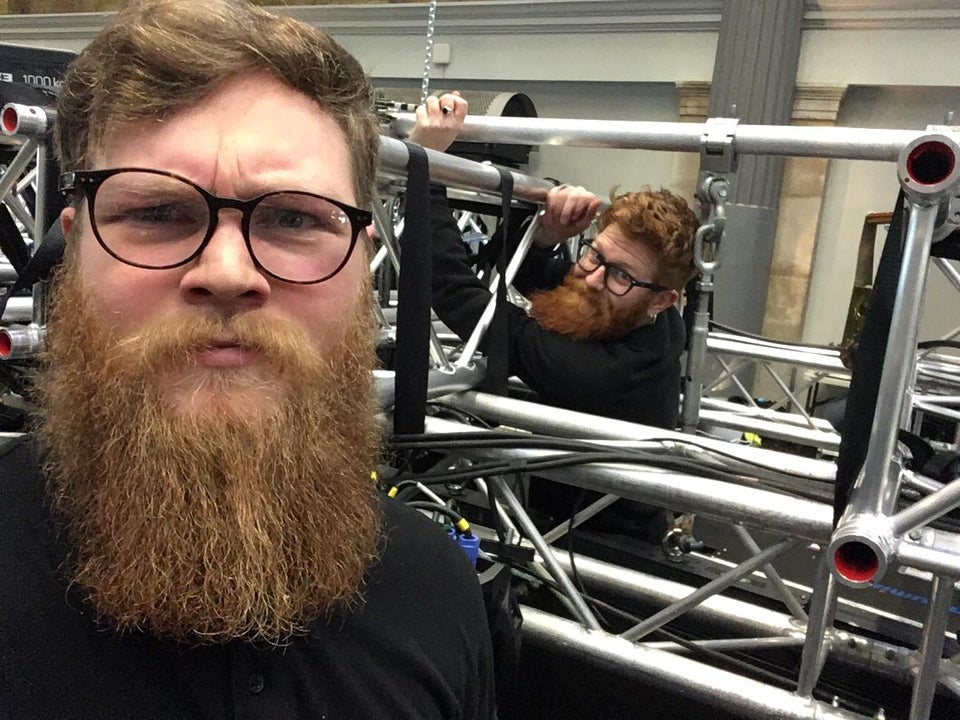 Tips: if you want to look like someone, start with the beard (if they have one) - logically it makes sense, as a beard does cover the majority of the face, hiding the unique facial features that are there. Put on a pair of similar-looking glasses and you are set. Redditor littletucks posted this picture from the gym, of him and his doppelganger - maybe it's just the beard and glasses?
Work Encounter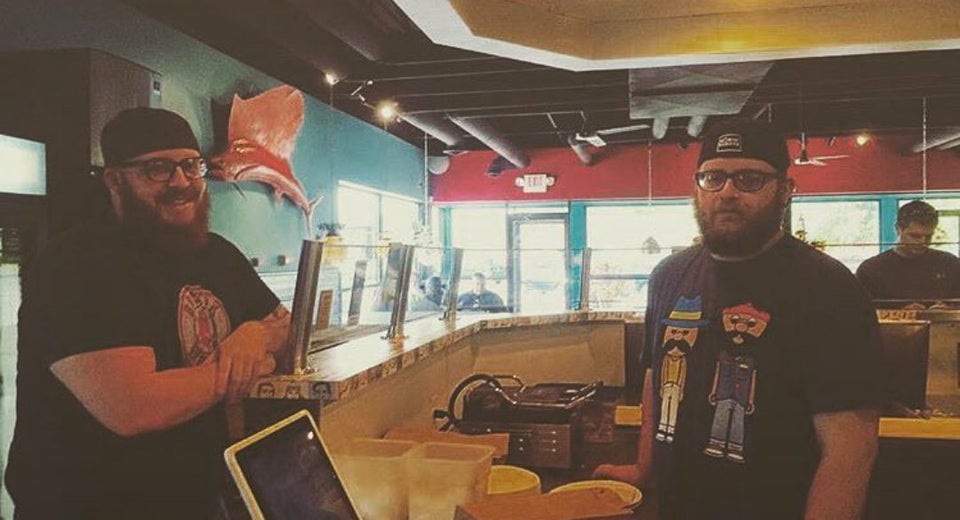 We are not sure how one should feel about it if they encounter a doppelganger at work - should they be happy? Or should they be annoyed? It depends on the day probably. Here the one who's at work doesn't seem too pleased with it - was it because of the job? Or the doppelganger? Perhaps both? Guess we will never know.
Australian Encounter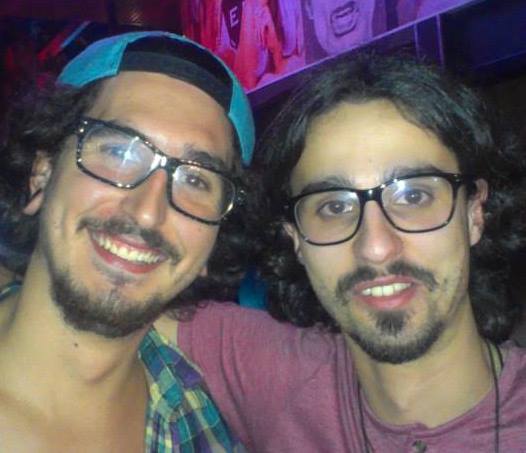 Ever dreamt of meeting your doppelganger halfway around the world? This is exactly what happened to Redditor ApologizingCanadian, who, well, as the name implied, is a Canadian. He went on a backpacking trip to Australia, only to see someone who looks exactly like him in a bar. After a small chat, they even found out that they actually have a lot in common. A truly unique travel experience.
Fateful Mustache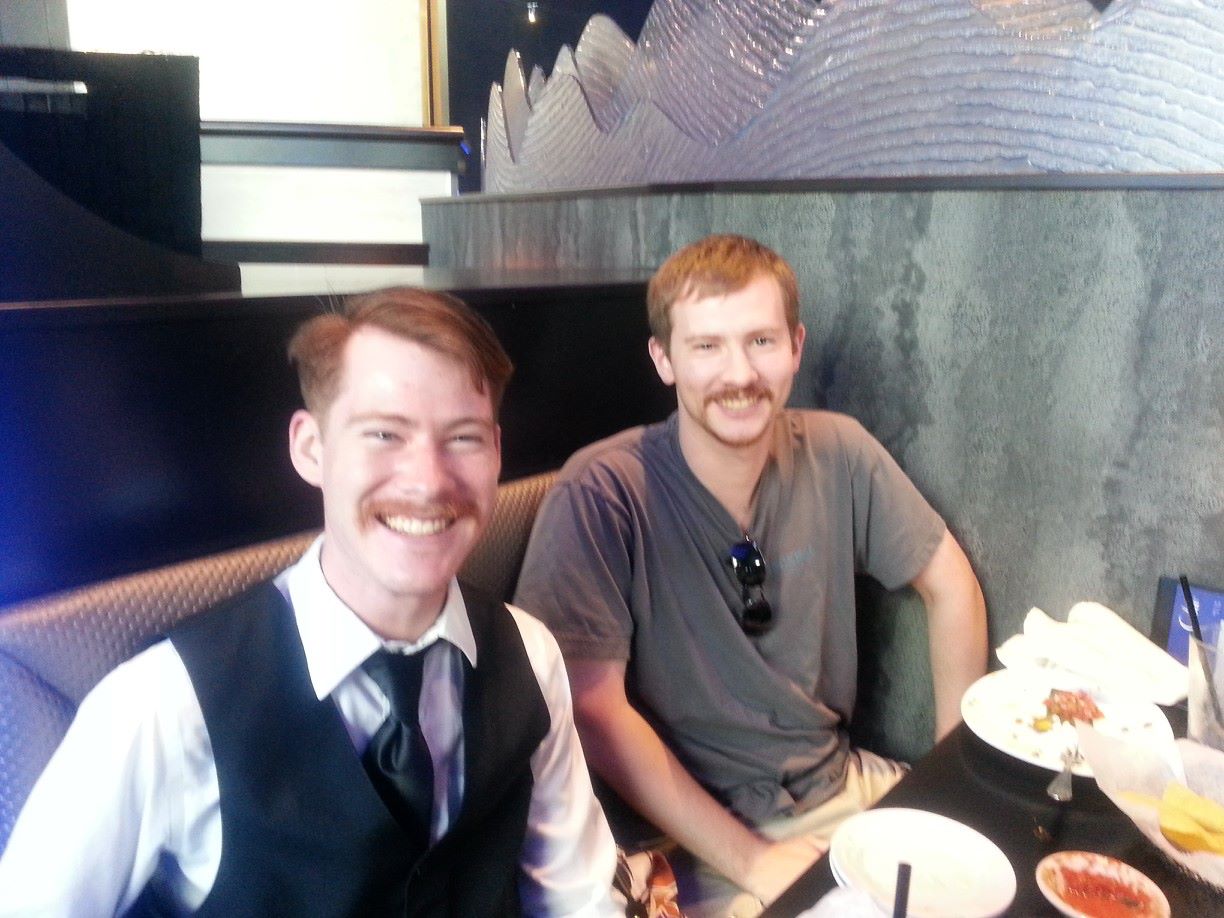 Having red hair is a rarity - only around 2% of the world's population. And finding another one that also has a mustache these days is an even rarer occurrence - so this picture here deserves some recognition just because of this. Pictured here are Redditor mrscoldfyre's husband and his doppelganger that they came across in a restaurant. Talking about uncanny resemblance...
With Matching Outfit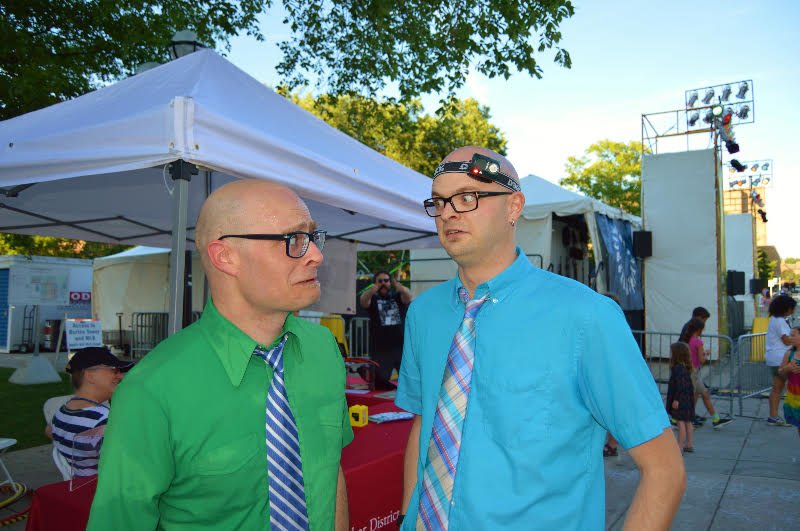 This is perfection - the way they look, the facial features, the glasses, the facial expressions… all the way down to the way they dress, with the catchy colored shirts and ties. Pictured here is Redditor _just_a_dude_, along with his doppelganger that he ran into. According to him, the doppelganger also happens to a very nice guy - glad he had a blast that day.
Replication of a Statue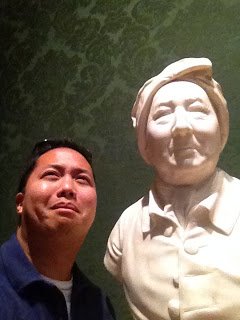 Imagine walking into a library, and discovering a statue that looks just like you? Redditor app0jax probably understands this, as he stumbled upon a statue in the Huntington Library. And it would be a big pity to let this moment go to waste - therefore a photo together is a must.
Weird Al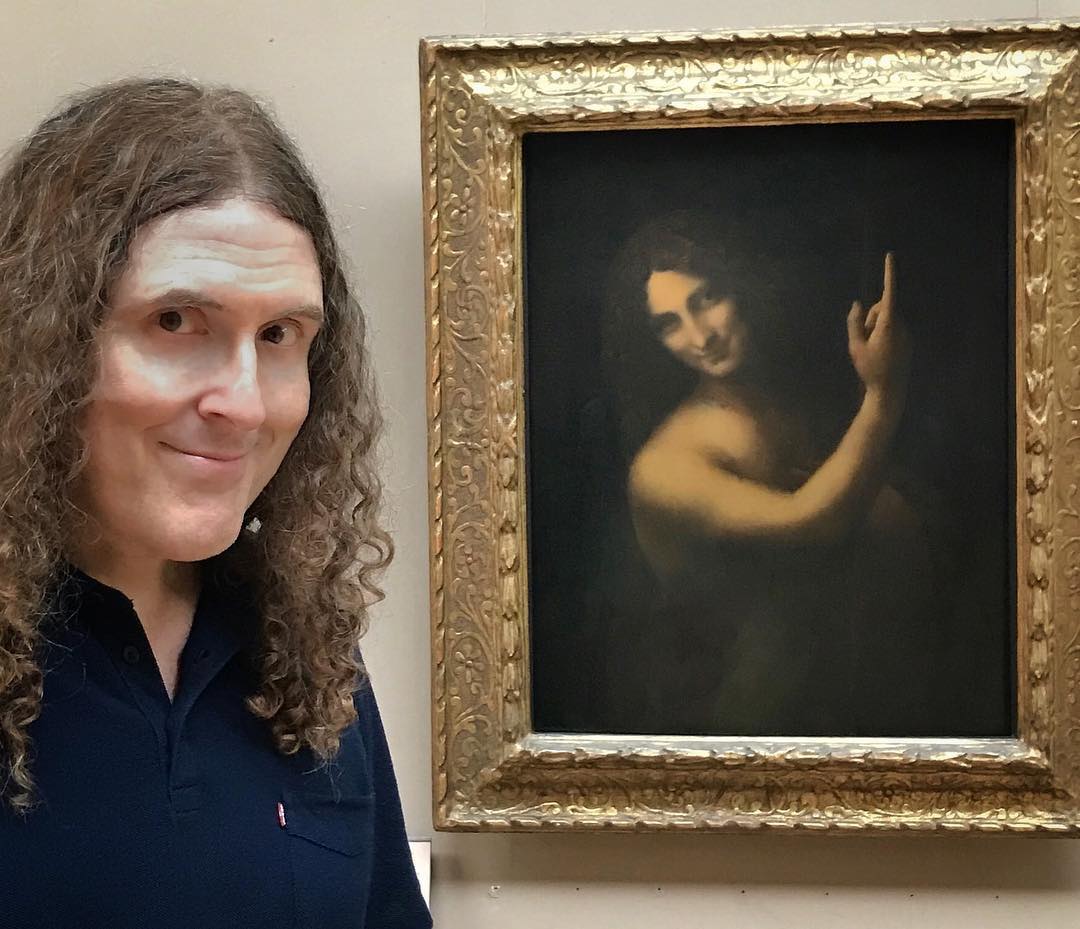 A real celebrity here on our list - this here is "Weird Al" Yankovic, an American comedian who is known for his parodies. However, we are not sure if this is part of his own parody, or he was parodied instead this time. Pictured here is him in the Louvre, posting with a portrait with an uncanny resemblance. Could he be a time traveler?
Museum Cosplay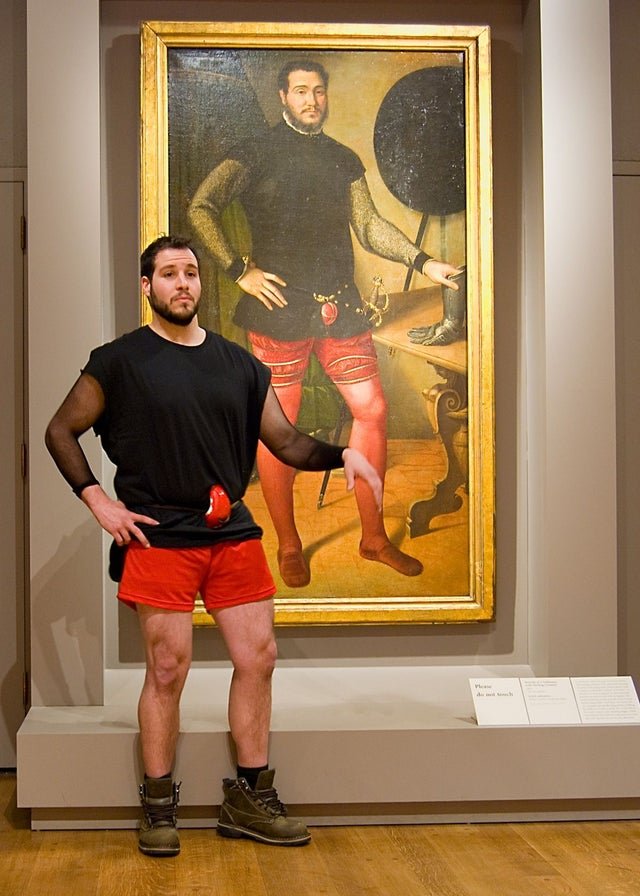 Finding your doppelganger in a museum is interesting enough - but dressing up exactly like the display and going back there for a photoshoot is what we call dedication. The man pictured here somehow got a nearly-matching outfit, managed to get back into the museum dressing like this, and took a picture in front of it. If this is not dedication, we don't know what is.
Have you seen your doppelganger before? What do you think of these encounters? Do you think they look similar? The Internet is an interesting place, bringing people with an uncanny resemblance together from all over the world. If you enjoyed reading this, why not share it with your friends? 
Source: Reddit, Imgur, ABC News, Worldometers